Torre Pendente Campsite
BEST PRICE GUARANTEE AND BEST CANCELLATION POLICIES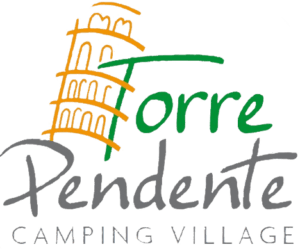 THE CAMPSITE IS OPEN FROM MARCH 30th TO NOVEMBER 5th 2023
Camping Village Torre Pendente is located between the well-known Leaning Tower and the Natural Park of S. Rossore and it is your starting point to easily visit Pisa city centre, to admire works of art and world-famous monuments. Here you can lose yourself in the wonderful tuscan countryside, discover tasty food and typical local whine or reach the sea in a few minutes.
Once you reach the Camping Village, you will be surrounded by nature, away from the noises of the city, even if you can reach the famous Leaning Tower of Pisa and the old town in only 10 minutes by walk. Furthermore you will be able to make a daily trip to visit the most beautiful cities and tuscan towns (way station 300 mts. away) such as Lucca, Firenze, Le Cinque Terre, San Gimignano and other tuscan jewels which can be reached in maximum one hour from the Campsite.
Now it's time to relax! You can cool down in our private outdoor swimming pool, which is dedicated to our guests only, read a book lying down on a sunbed next to the pool, enjoy a drink at the bar or eat an international dish in the Campsite restaurant.
Would you like to stay in your room or on your pitch to enjoy a moment of privacy? You can connect to our free wi-fi connection, available almost in the entire camping area, to check your social notifications, to send emails and to listen to your favourite streaming music without any restriction.
Visit our website and find out all our available accommodations!
We stayed here for one night on our journeys. Everyone was really friendly and welcoming. Our kids loved the swimming pool and playing ping pong. We had a lovely meal In the restaurant. The shower/toilet and laundry facilities were clean and well kept. Would start here again. Thanks for having us
Excellent site with great facilities, perfect location near to the city centre. Beautiful site with lots of choice of accommodation. This was our 2nd stay here and we love it! Great size cabins, lovely pool area and an onsite restaurant serving delicious meals. Excellent location, walking distance to the city centre
Superior triple room was fantastic. Kitchen and bathroom spotless, modern with excellent shower. Beds comfy and loads of storage. Lovey terrace too. Has all you need. Bring own towels or can hire. Easily to get to train station Pisa san rossore. 10 min walk to leaning tower
The size of the pitch, the very clean showers and toilets, the swimming pool and the closeness to Pisa.
I visit here every year for a short break. It is always lovely to be welcomed with such friendly faces. Excellent value for money. Pool is clean and the attendant/lifeguard is very attentive. Restaurant tasty, pool bar great for drinks and snacks. Location just an easy walk into the town. Thank you for another great stay